With over 2,500km of world-renowned heritage coastline extending from Cork to Donegal, the Wild Atlantic Way offers a world of endless adventures.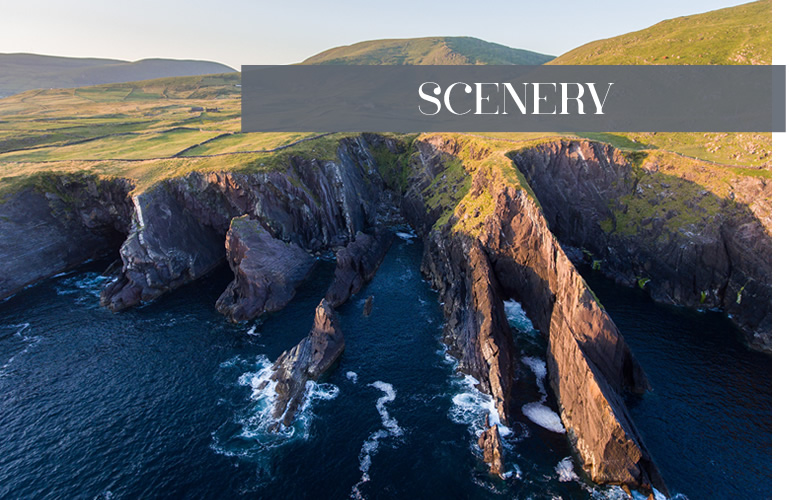 Explore some of Ireland's most remarkable scenic locations with the beauty of the Burren Region in Co. Clare, the celebrated coastline of Connemara in Co. Galway or the iconic ring of Kerry to name a few.
Visit the many charming villages that dot the route's shoreline including the popular tourist destination of Dingle in Co. Kerry or the picture-perfect postcard scenes of Doolin in Co. Clare or experience the energy of a bustling Irish city break in Galway, Cork or Limerick.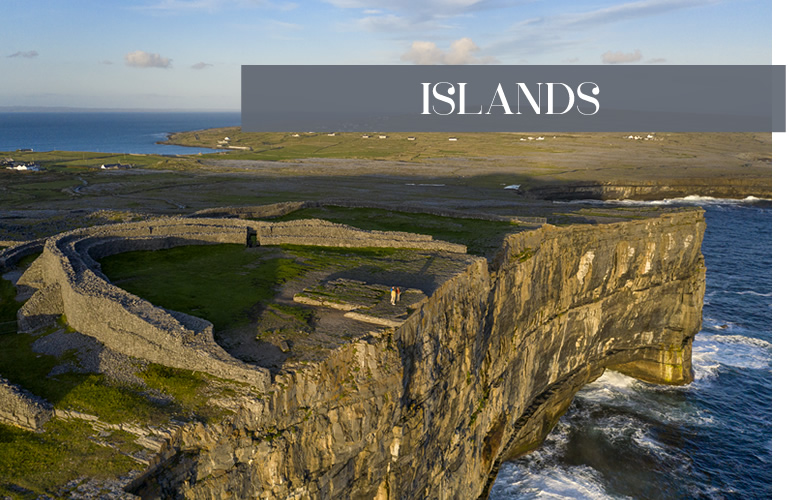 Get away from it all and savour a slower pace of life on the ancient islands of the Blaskets off the coast of Dingle or the Aran Islands, a group of three islands at the mouth of Galway Bay.
Enjoy an action-packed adventure with the route's various cycling trails including the Great Western Greenway in Co. Mayo or the Copper Coast on Waterford's Greenway.
If walking and hiking is on your itinerary, then you will be spoilt for choice with the breath-taking scenery of the Killarney National Park and its many trails and hikes. Also worth putting on the list is the dramatic landscape of Wild Nephin National Park in Co. Mayo as well as the glorious scenes of the Beara Way in Cork.
When the ocean calls, there's truly no better place to experience Ireland's waters than on the Wild Atlantic Way. Head surfing in Sligo, go sea kayaking in Co. Cork or relax on a cruise along the River Shannon.
Where the Shannon meets the Atlantic Ocean, the Shannon Estuary Way offers a truly wonderful way to explore some of Ireland's unspoilt beauty and wildlife as well as a vast array of fun filled activities right on your doorstep.
The small village of Shanagolden provides the perfect starting point for access to some of the most vibrant towns in Limerick and beyond.
Just west of the Golden Vale, the village of Shanagolden is conveniently located between Foynes and Newcastle West, providing the perfect location to access a wide range of exciting holiday experiences.